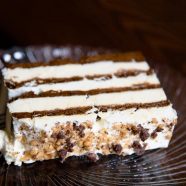 Aug

05
Tags
Related Posts
Share This
Easiest ice cream cake ever
My love for ice cream started at a very early age, and has not waned a bit! I could have ice-cream every single day, and never tire of it.
I must admit – we eat a lot of ice cream in our house. We even have a family tradition: every Sunday we have a bowl of ice cream for lunch – with all the toppings that you can eat. I guess I'll write about that some other time…
Now, let me give you a recipe for the easiest ice-cream cake you can make.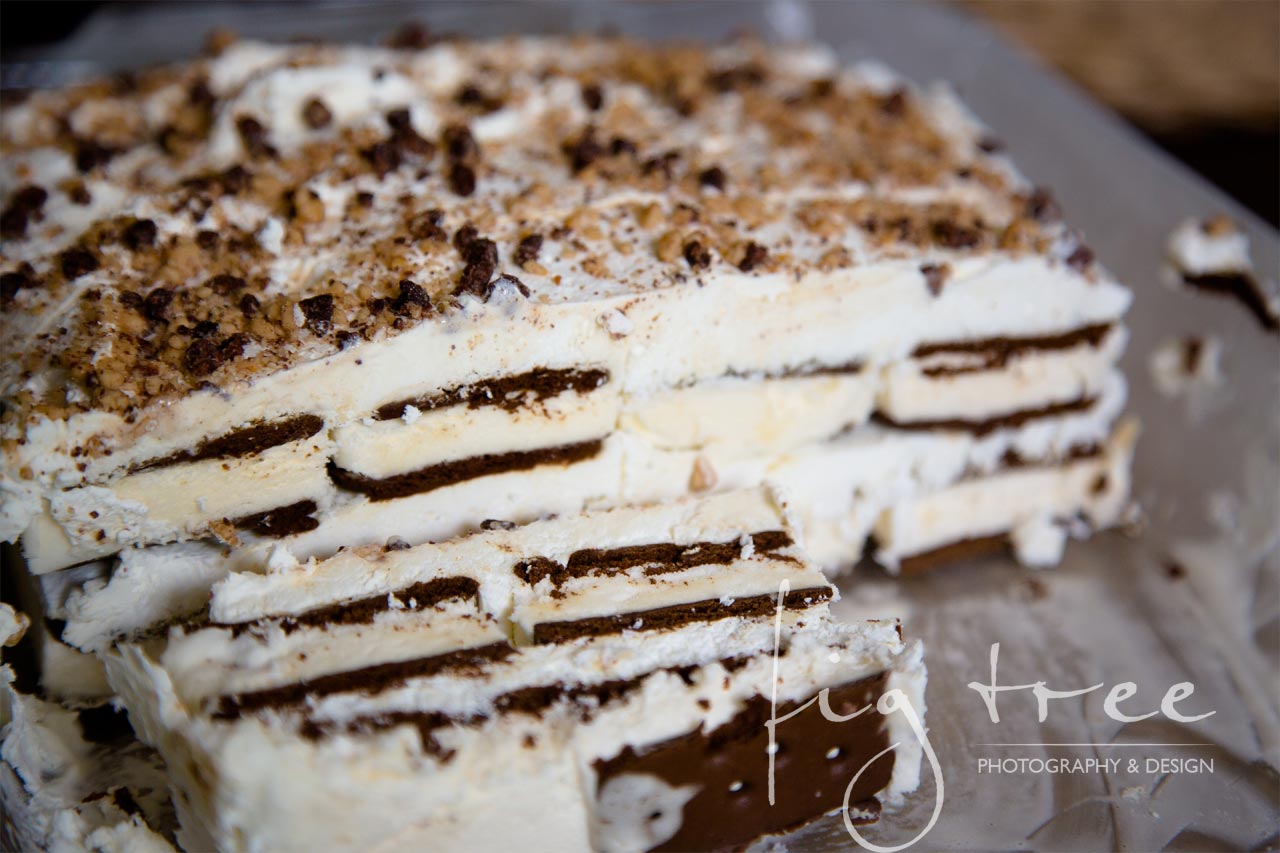 Ingredients
2 cups of heavy cream
4 tablespoons confectioners sugar
12-16 ice cream sandwiches (depending on the size of your pan)
1/2 cup chocolate chips, walnuts or other favorite bars/candies – chopped
Directions
In a large bowl, beat the cream and sugar until stiff peaks form. You have to be careful though and not overdo (unless you're interested in home-made butter 😉
On the bottom of your glass pan (or any other pan, but lined with wax paper), arrange 6-8 of the sandwiches in a single layer. Cut them so they fit as necessary.
Spread half of your whipped cream on the top and repeat with the remaining sandwiches and whipped cream.
Sprinkle the cake with the chopped chocolate chips or your favorite candies.
Cover with plastic wrap and freeze until firm.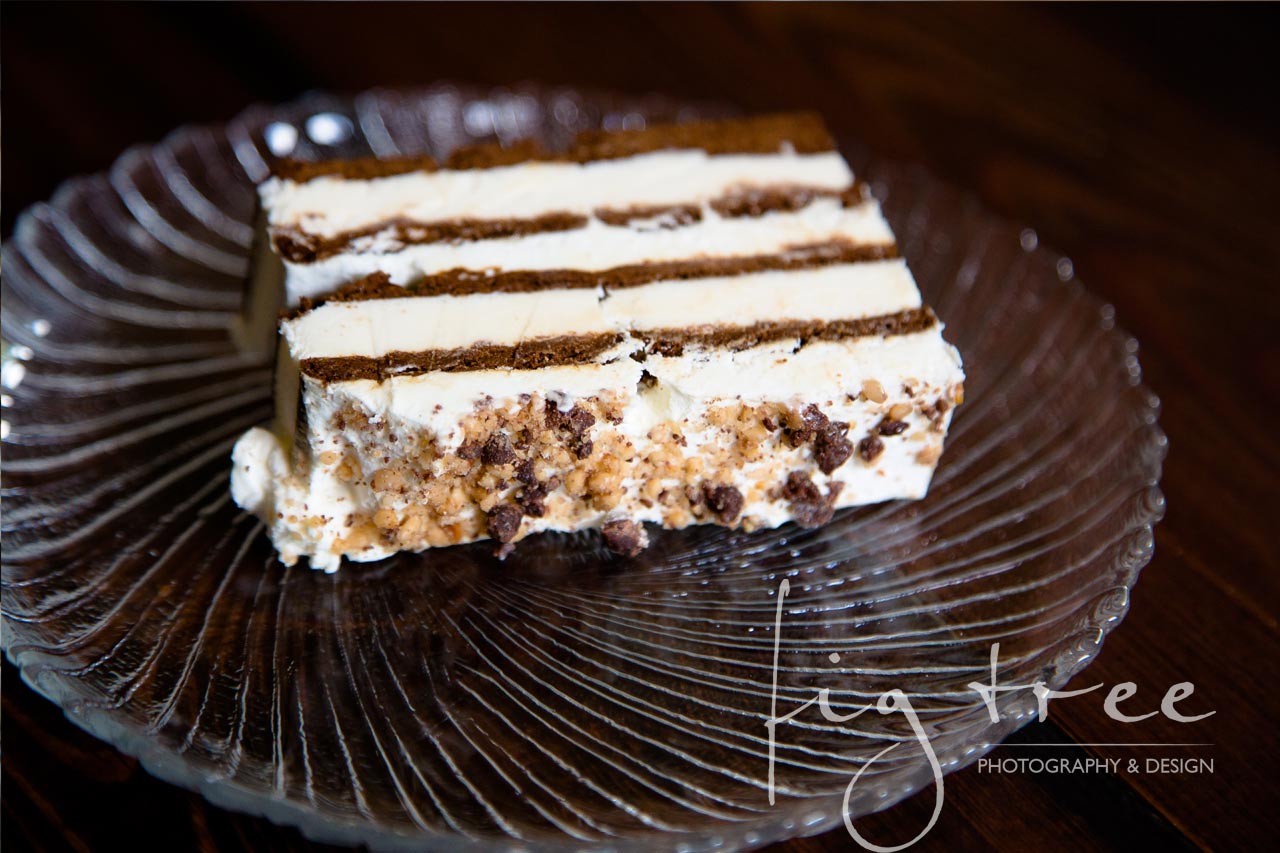 Enjoy it!